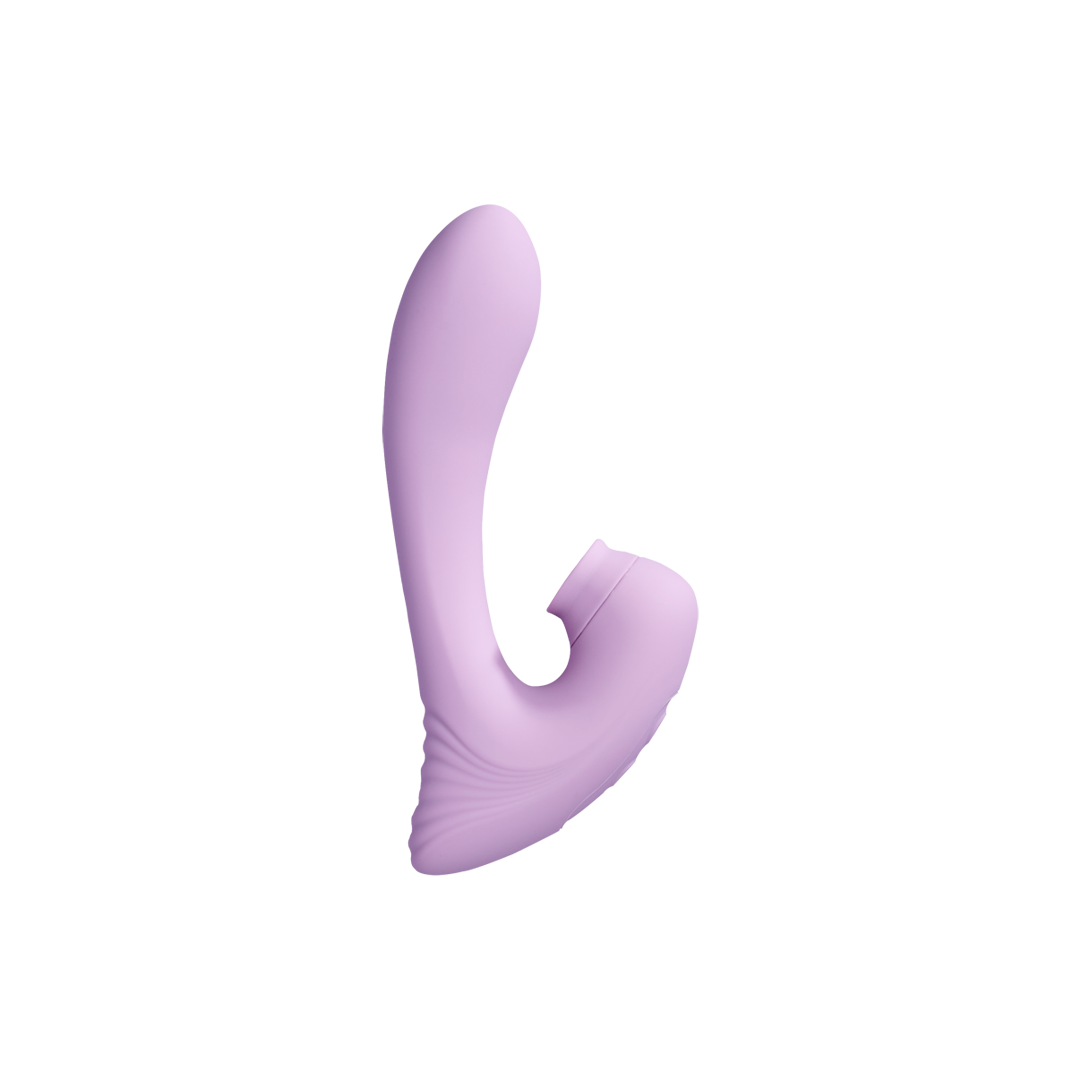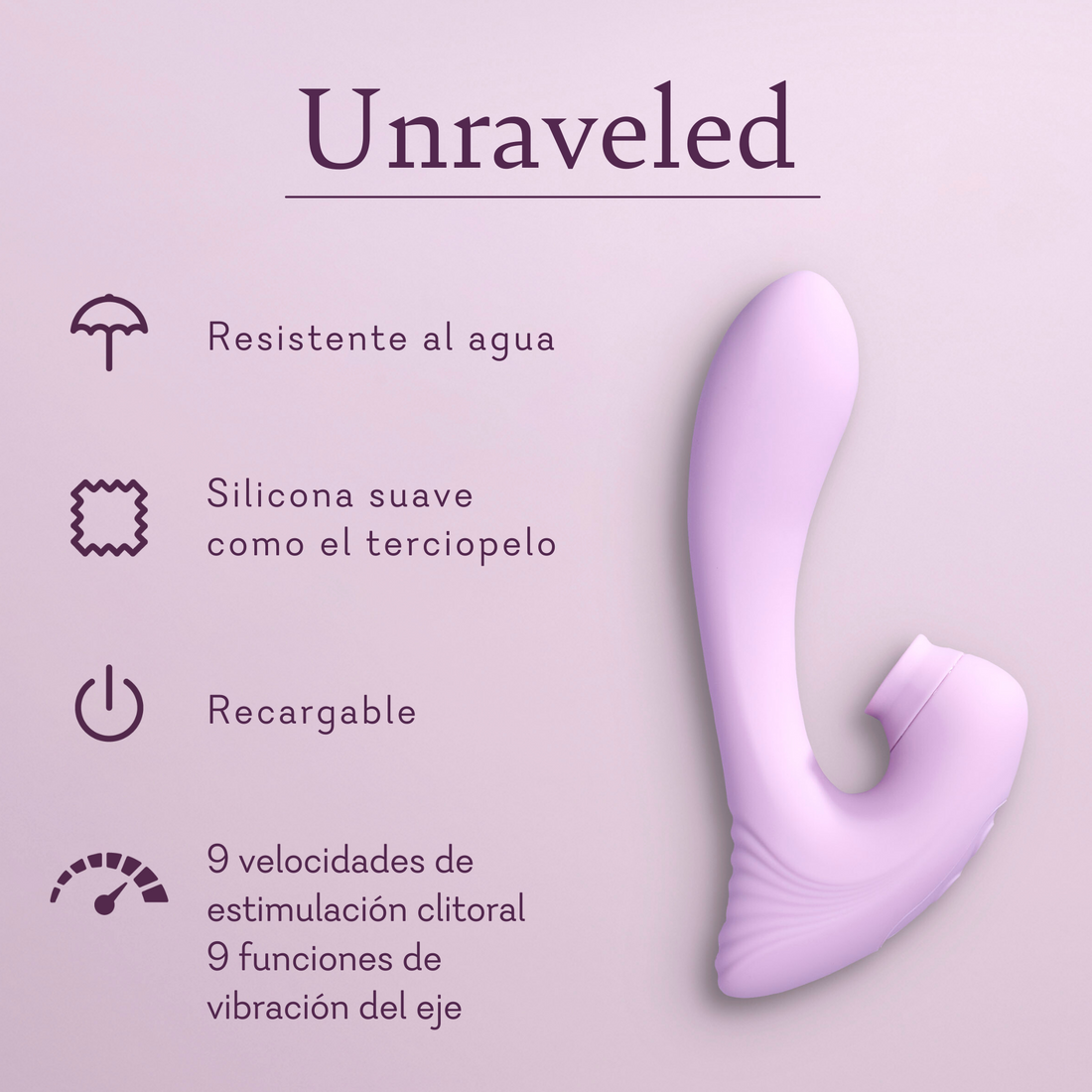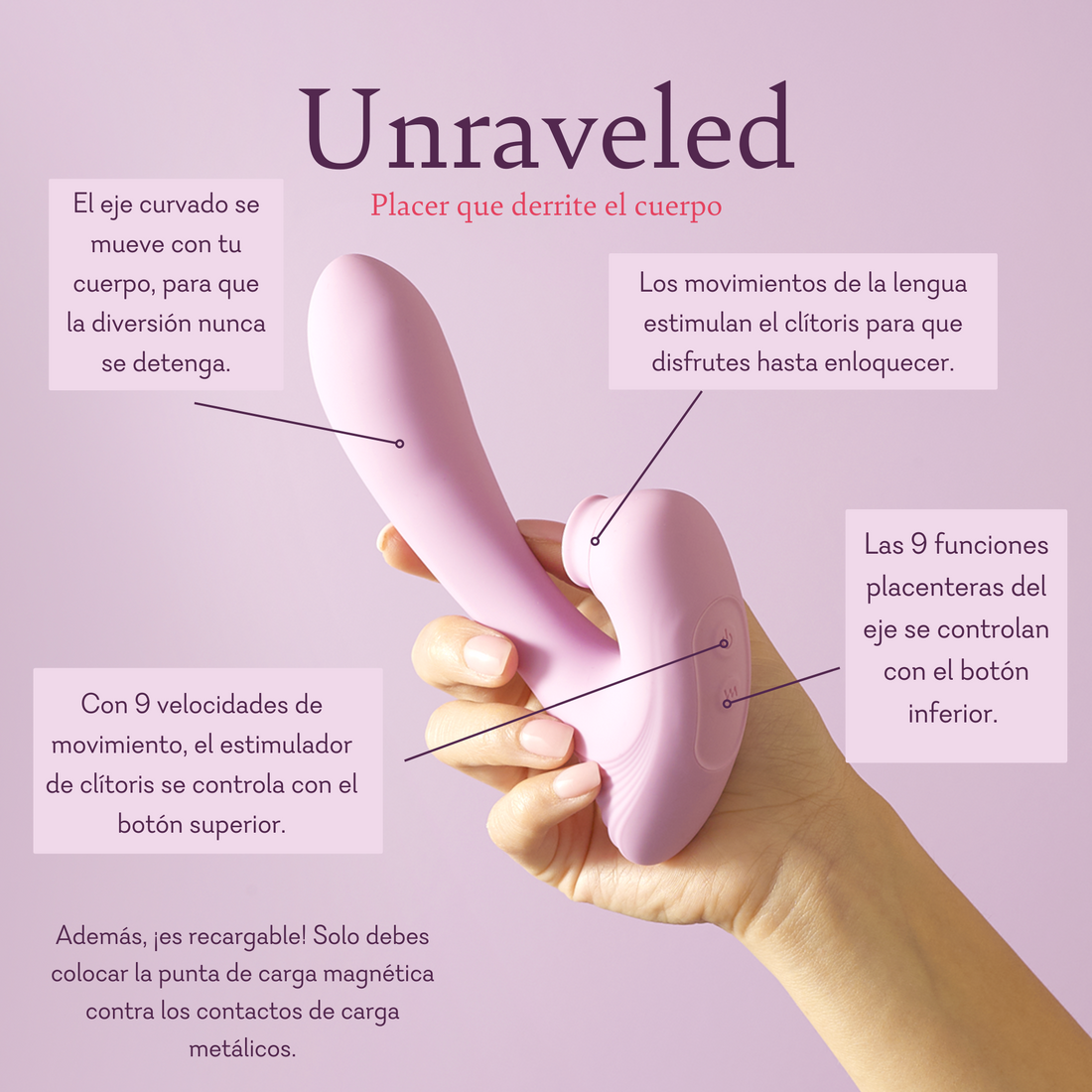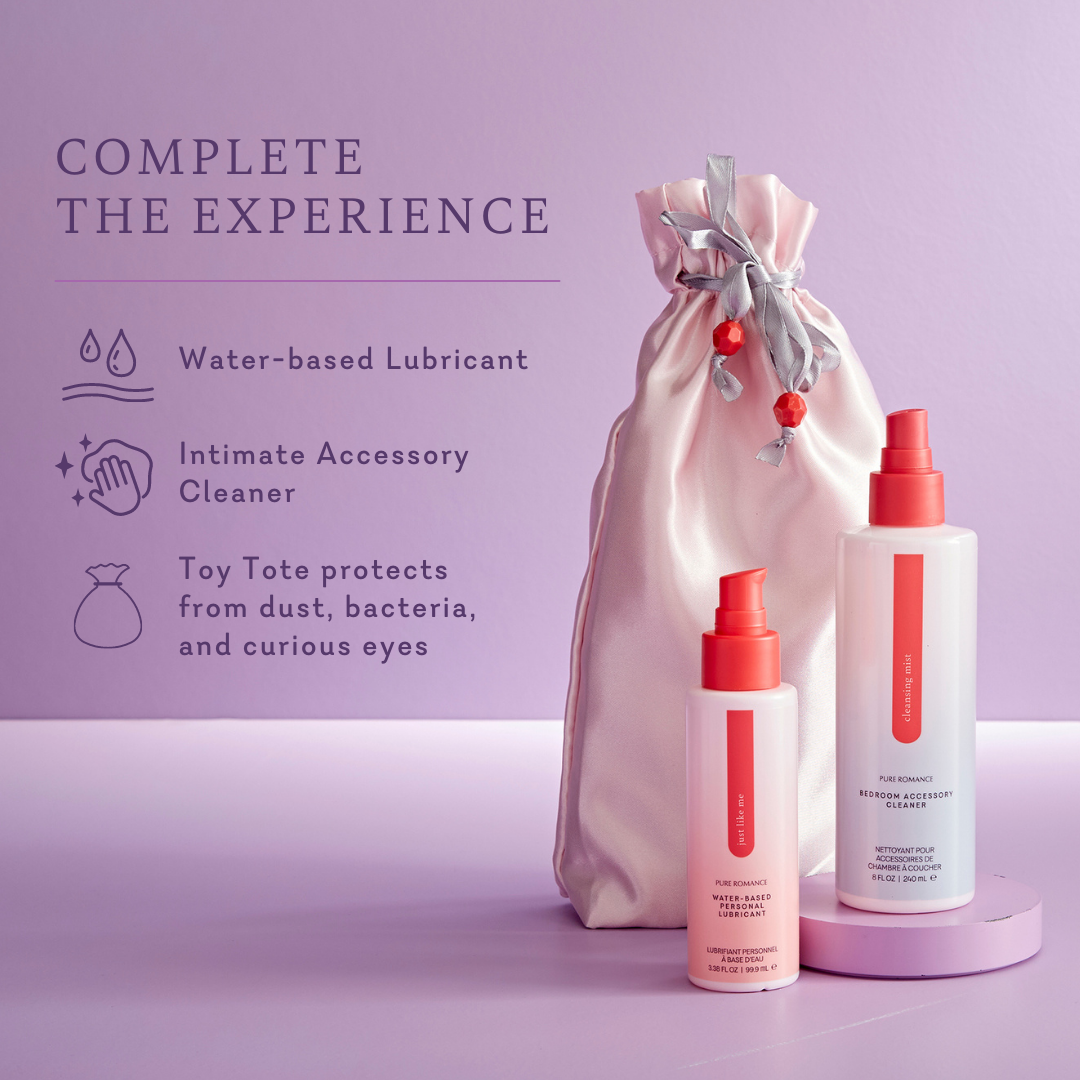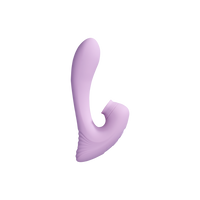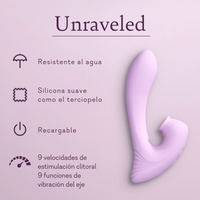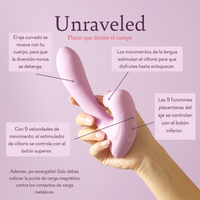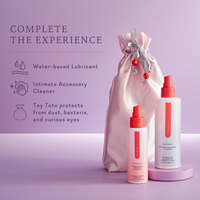 Unraveled
Insertable Length: 5 in. - Insertable Girth: 4.25 in.
$ 2,800.00
MXN
Sale

• Save
This indulgent dual-action vibrator treats your body to double the pleasure. Overwhelm your senses with the clitoral massager's tongue-like movement and the shaft's pulsing vibrations. Each part has 9 functions and an independently controlled motor that let you tailor sensations to your desires. Use in the bedroom, bath, or wherever you like—let go of your inhibitions and unravel.
Features

● Tease the clitoris and G-spot at the same time with independently controlled motors—one powers tongue-like movement while the other powers the shaft
● Tongue-like tickler surrounds and teases the clitoris for added sensation
● Curved, flexible, and tapered shaft moves with your body
● 9 clitoral tongue-like movement speeds and 9 speeds and pulsing patterns of shaft vibration
● Rechargeable design—compatible with replacement charger PureCharge USB Cord – D
● Bath-friendly—toy can be submerged up to 1 meter/3.28 feet for up to 30 minutes
● Run time: 30 minutes (high) to 70 minutes (low), charge time: 2 hours
● Insertable length: 5 in./13 cm; insertable girth: 4.25 in./11 cm
Directions

This product arrives partially charged. Before use, charge completely. To charge product, place the magnetic charging tips against the vibrator's metal charging contacts, then plug into a USB port. Light will illuminate and flash while product is charging. When product is fully charged, light will stop flashing and remain illuminated. To turn on clitoral tongue movement speeds, hold power button for 3 seconds. To cycle through clitoral tongue movement speeds, push power button. To turn off clitoral tongue movement speeds only, hold power button for 3 seconds. To turn on shaft vibration, hold function button for 3 seconds. To cycle through shaft vibrating speeds and pulsing patterns, push function button. To turn off shaft vibration only, hold function button for 3 seconds. Wash before and after each use. For best results, use Cleansing Mist.
What's Included

● Unraveled Dual-Action Vibrator
● Magnetic Charger Cord
Introducing
Unraveled
Dual-Action Vibrator with Tickler