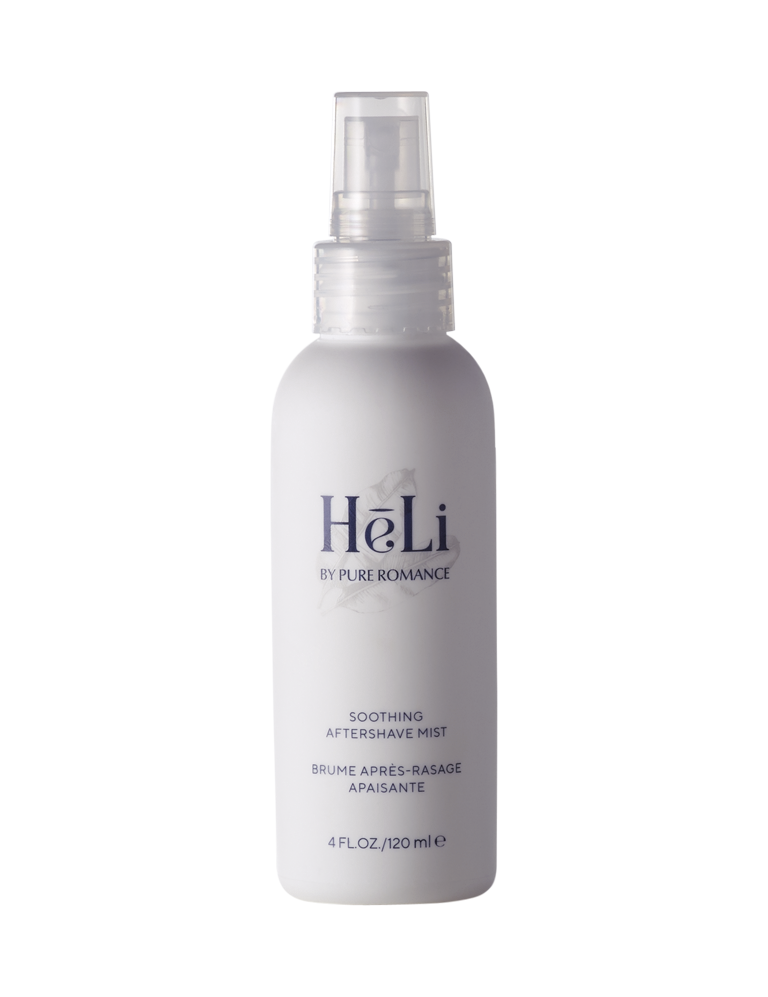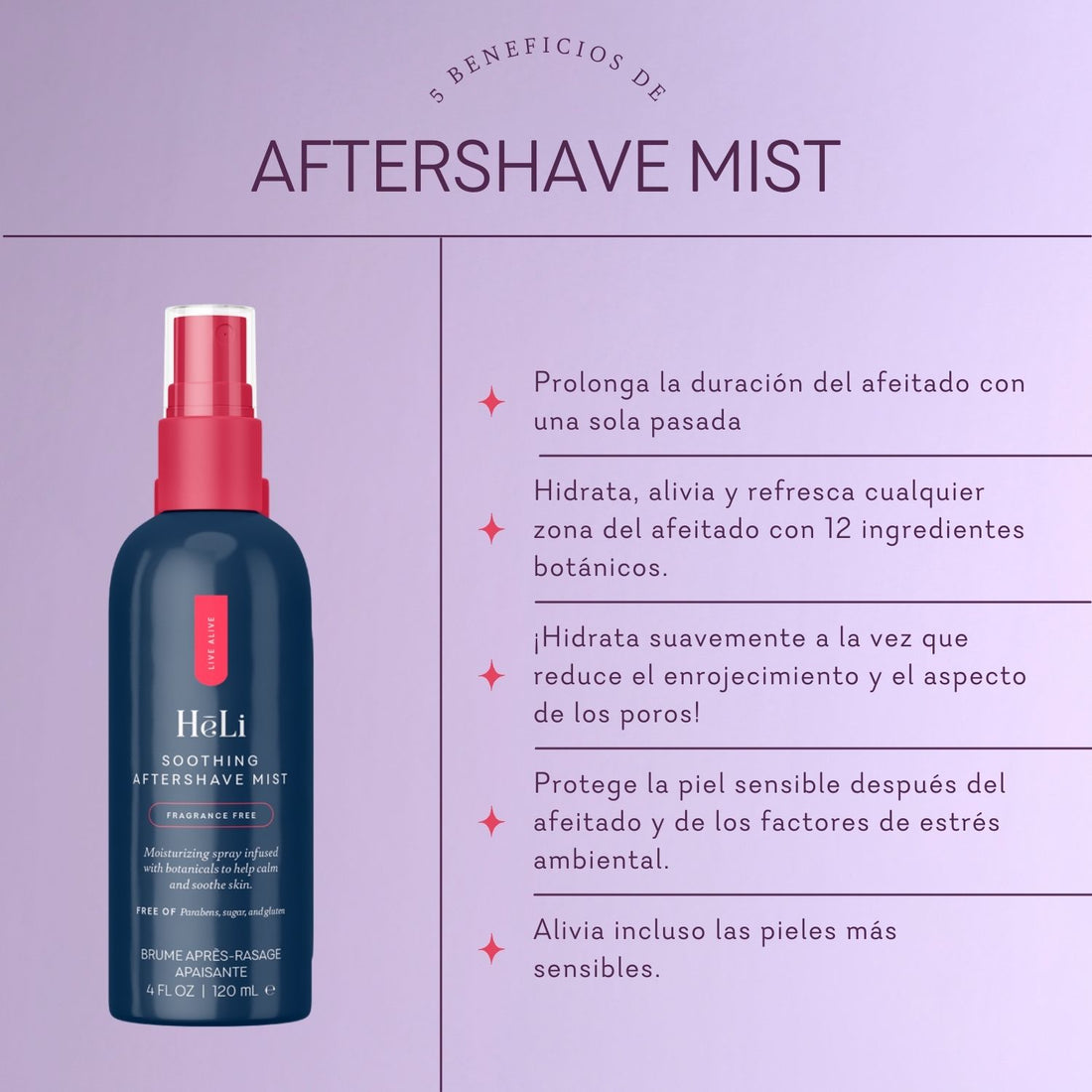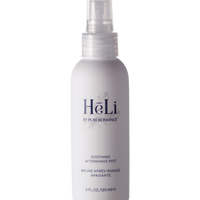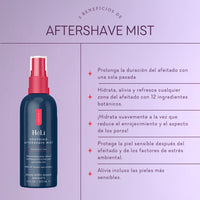 HēLi Soothing Aftershave Mist
4 fl. oz./120 ml.
$ 600.00
$ 300.00
MXN
Sale

• Save
The secret to gorgeous legs? Soothing Aftershave Mist from the HēLi collection. Designed to protect newly shaven skin, this aftershave spray is infused with 12 powerful botanicals that help hydrate, calm, and refresh anywhere you shave. Acting like a barrier between your skin and your environment, Soothing Aftershave Mist helps extend the life of your shave while reducing irritation from shaving.
Features

● Inspired by nature, products in our HēLi collection help balance mind and body.
● Made from pure, botanical extracts including cucumber, lavender, chamomile, sage, and oat kernel extract.
● Shields sensitive skin after shaving.
● Moisturizes skin and tightens pores.
● Gentle enough for sensitive skin.
● Pairs perfectly with HēLi Conditioning Shave Cream.
● 4 fl. oz./120 ml.
Directions

Spray on freshly shaven skin to soothe and moisturize with cucumber and oat kernel extracts.
HēLi Soothing Aftershave Mist
$ 600.00 $ 300.00 MXN Sale • Save
4 fl. oz./120 ml.